Main Home Page

Guestbook

Marvin Sound Files!

Marvin Pictures

Marvin Store

Marvin Videos

Marvin Links



Site Created by
Carolyn C. Gargaro

Mel Blanc was Bornon May 30, 1908, in San Francisco, California.
He died on July 10, 1989, in Los Angeles, California.

Below: Mel Blanc's tombstone at Hollywood Memorial Park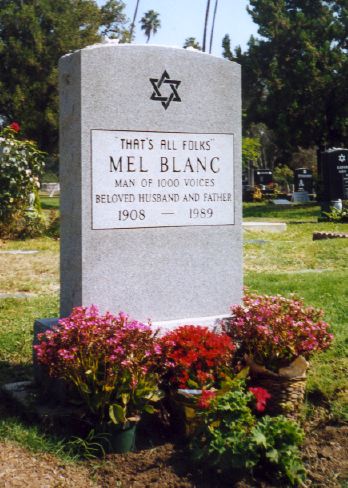 Marvin the Martian is Copyrighted by Warner Bros. Inc.
Looney Tunes, Marvin the Martian, and all other characters appearing on this page are Trademarks of Warner Bros. Inc.