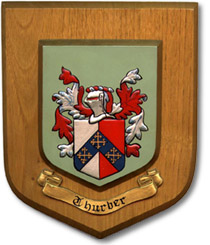 This picture of the Coat of Arms for Thurber is a scan of a plaque I bought from York Insignia Co. many years ago.

The shield is a party per pale (divided into 2 equal sections from top to bottom). Left side is silver, right is red.

The chevron (area in shape of inverted V) is Azure (blue).