[ Carolyn's Home Page ] [ Picture Page ] [ E-Mail ]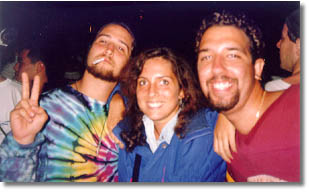 Here we are! It's Scott, me, and Joe A. at Woodstock. This was taken on Saturday night, on the field, after we had been standing in the rain for hours! That's why we look so spiffy ;)
Alas, I was planning to attend Woodstock '99 but was unable to... *SIGH*.

---
[ Carolyn's Home Page ] [ Picture Page ] [ E-Mail ]